today i'd like to introduce you to a band i'm listening now for quite a while – chase atlantic.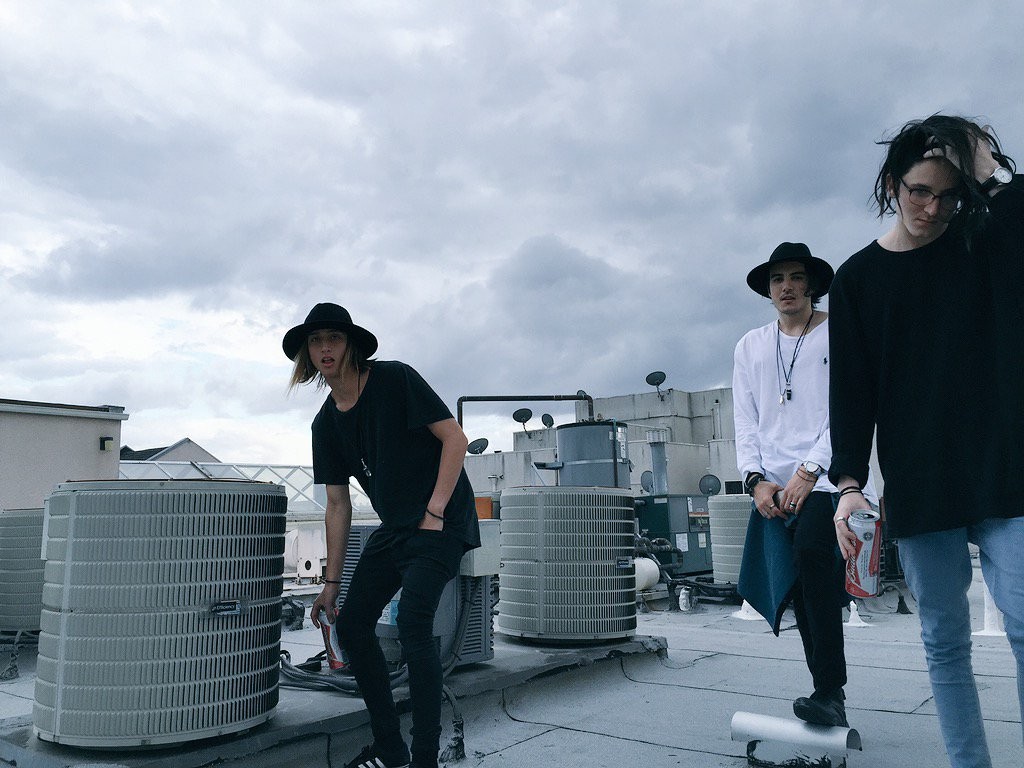 (https://twitter.com/ChaseAtlantic/media)
it's a band with now three members, but they were once more, in other bands, had another name, all this stuff, but i'm going to focus on the stuff they do right now or did recently . two of them are brothers, mitchel and clinton cave and a friend of them, christian anthony is also in the band. they're from australia and right now they all still live there. they all can play guitar and i think also some other instruments but i only know about clinton and his saxophone. in the band isn't just one of the boys the vocalist, they all sing ans that give them some sort of boyband touch, but that just supports the vibe they give you when you listen to them.
their genre is something like pop and a bit rock, they sometimes sound (and also look in their latest music video to OBSESSIVE https://youtu.be/rn2IxhtJ46I) a bit like the 1975 and if you listen closely you can hear some sort of 5SOS sound.
some things you should recognize when you listen to their music is that they're all very young, because i think it's always impressive to see when such young people make really good music.
and if you're coincidentally live in australia you should be very happy, because they are going on a australia tour very soon and there are still some tickets.
now i'm gonna throw some links on you, just check them out if you want to known more about them or listen to their music (what you definitely should, btw)
their website: http://www.chaseatlantic.com
socialmedia:  https://www.instagram.com/chaseatlantic
https://twitter.com/ChaseAtlantic
https://www.facebook.com/ChaseAtlantic
youtube:         https://www.youtube.com/user/ClintonCaveMusic